4 October 2021
Meet Lucy: ISBUC's new coordinator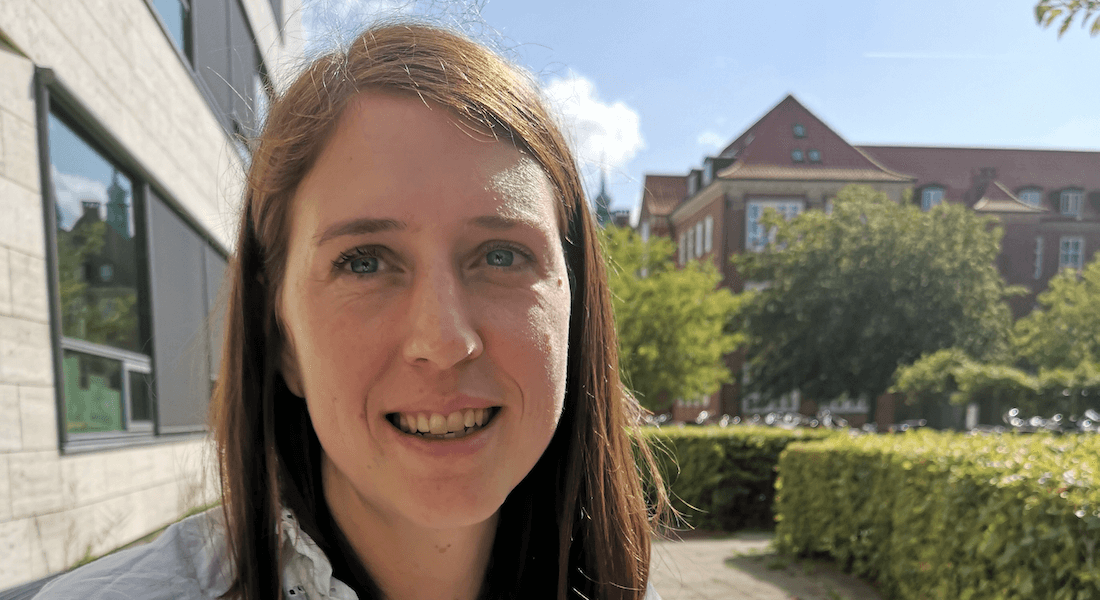 I came to Copenhagen from Australia ten years ago. Before coming to Copenhagen, I worked in communications for ten years. In that time, I tried my hand at nearly everything that had anything to do with communications: film, tv, advertising, website development, strategy… I produced the digital platform for MTV Australia, I travelled around Papua New Guinea talking to teens about AIDS, I did the promotion for Sydney's major writers festival. But no matter what I tried, there was always something that wasn't quite right.
I came to Copenhagen to take a year off and study philosophy. I was meant to be here for one-year but I ended up settling for life. After one class spent being bewildered by Husserl, I switched to a course in philosophy of science. It was a fantastic education. We spent class after class analysing scientific papers, identifying hidden assumptions and key hypotheses, scrutinizing whether the methods really tested the hypothesis, whether the results substantiated the claims. I decided to stay and ended up writing my PhD in Philosophy of Biology.
In the meantime, I took a job as a communications coordinator at a research program on climate change, agriculture and food security. Every-day I got to read scientific papers and translate them into other mediums. This was my Cinderella moment, where the shoe finally fit. I had found a job where I could use all of my skills in communications but apply them in a research environment and every day I would learn something new about the world we live in.
What are your plans at ISBUC? 
The mission of ISBUC is to strengthen structural biology at the University of Copenhagen. How we do this is up to us. For this reason, I have spent my first few weeks biking all over Copenhagen trying to meet with as many members of ISBUC as I can. I believe that the researchers working in structural biology are the best placed to tell me what the challenges are, where the opportunities lie and, not least of all, to tell me what they will and won't turn up to. I've already picked up lots of great ideas about what we should focus on, what makes a difference and what doesn't. So I guess you could say that my plan is not to make a plan until I have heard everyone else's plans.
That said, I will be drawing heavily on my previous experience working in research communications. I learnt very quickly that the most pressing communication challenge facing many research programs is internal communications. Making sure that scientists are aware of each other's work is vital, especially in interdisciplinary fields. It is the first step towards developing new partnerships that can push the boundaries of science forward and it is very difficult to foster any kind of scientific community without it. A second vital step is finding funding to nourish those partnerships. For the past year, I have worked at SUND Research and Innovation as a research advisor, helping researchers with their funding applications. You can expect both of these experiences - working in internal communications and funding applications – to be a core focus in how I go about strengthening ISBUC. 
So what is coming up at ISBUC to make these plans a reality?
There are already a whole bunch of great events planned in the ISBUC calendar. At the end of October, we will hold our Annual Meeting. We've got some great speakers coming from abroad and there will also be a panel session to discuss Alphafold and the future of structural biology. There will be flash talks by junior researchers as well as a poster session. And there will be lots of breaks and drinks so that everyone can catch up with colleagues not seen since before Corona.
We also have some great Lunch Talks booked in for the coming months with Nicholas Taylor, Leila Lo Leggio and David Gloriam. These talks run on zoom over lunchtime, allowing ISBUC members to join in no matter whether they are on the Frederiksberg, Østerbro or Nørrebro campuses. Zoom is a great tool for ISBUC and we anticipate to continue using it even as we move away from a life of lockdowns and home offices.
Another important element is the Junior ISBUC network which has always been one of the strongest parts of ISBUC. The links that these researchers form between the research groups are really important and provide opportunities for building upon existing collaborations as well creating wholly new collaborations.
In addition, there are plans underway for a new website, more regular e-newsletters, an internal science meeting and an industry day to facilitate external collaborations. You can expect details of all of these projects to be announced soon.
In the meantime, if you have any ideas you want to contribute, events you want to promote, job postings that might be relevant, publications just released, or news that you want to share, my door is open between 9-15 every day so please send me an email. 
The steering committee warmly welcomes Lucy and look forward to many good years of collaboration. We hope you will all set aside time to meet with her in the near future