ISBUC November Structural Seminar & Xmas Party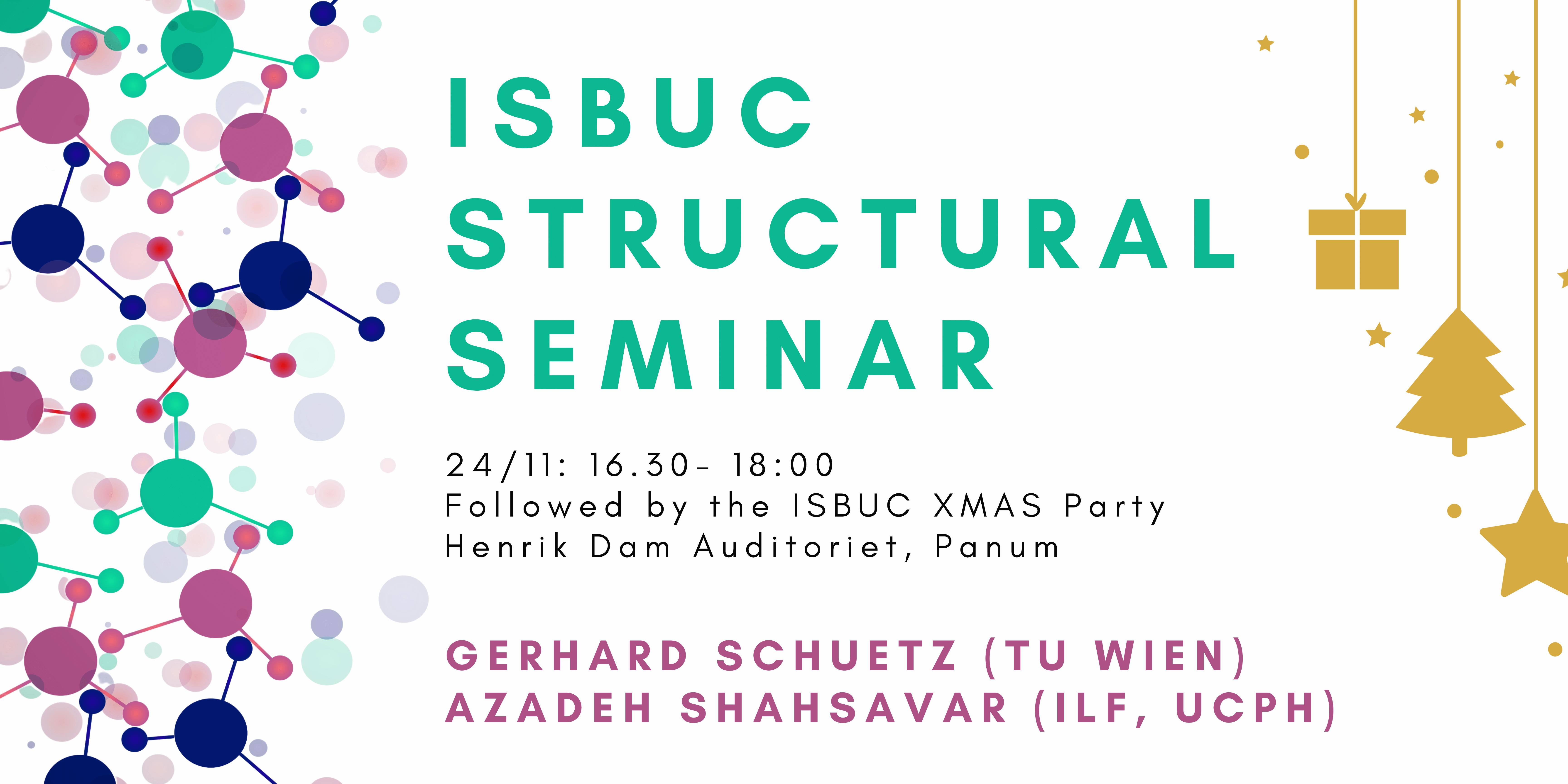 We are very happy to invite everyone to the second ISBUC Structural Seminar which will take place on November 24th in Henrik Dam auditorium and features a great line-up of Assistant Professor Azadeh Shahsavar (ILF) and Professor Gerhard Schuetz (TU Wien). In addition, we will be joined by Dr. Giulia Moncelsi (Elsevier) who will give us a short demo of the new Elsevier platform Em Biology.
The November ISBUC Structural Seminar will be followed by the first-ever ISBC Christmas party. This will be a relaxed catered dinner, please make sure to register below so we know how much food and drinks to purchase.
What: ISBUC Structural Seminar: September
With: Azadeh Shahsavar on Unlocking the molecular mechanism of glycine transport and inhibition and Gerhard Schuetz on Seeing is not enough for believing: image anlaysis for single molecule localization microscopy
When: November 24th, 16.30 – 18.00
Where: BIOCenter: Seminar Room 1.2.03
 The ISBUC Structural Seminars provide a space for the ISBUC community to come together, hear the latest research happening in integrative structural biology, both here and abroad.